I sew and do craft. Many people think that because of this I am creative. I'm not. I simply follow the instructions (mostly any way). I notice today, that I haven't done a sewing post since September. I go through phases with my craft and sewing, you just can 't do it all the time (well I can't any way.)
To make up for this, I have decided to take some photos of some of my completed crafty projects to show you. (You: all the millions of people who look at my site. ie, practically no one...... sigh..... no one loves me :( .......)
Any way:
This is a wizard, I made him many moons ago, then discovered when I finished him that although he is great and had a lot of work go into him, I don't really want a shiny wizard on my wall that he taught me to put more thought into choosing patterns to sew up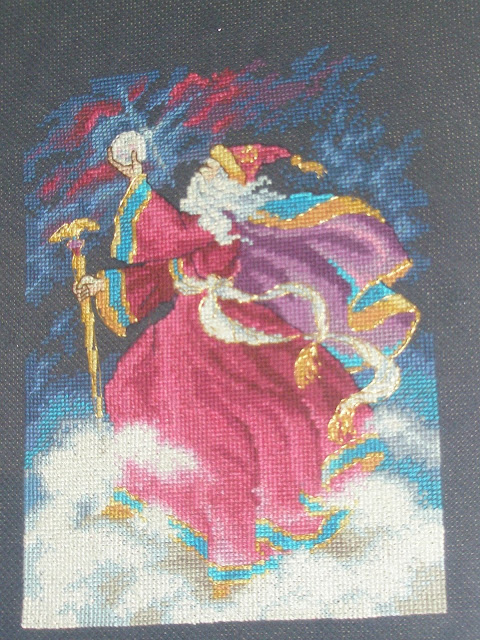 I started these parrots in primary school, they are so old that I believe Santa might have given them to me. I finished them some time in uni, it might have even been uni the second time (start: 1988ish, finish circa 2000)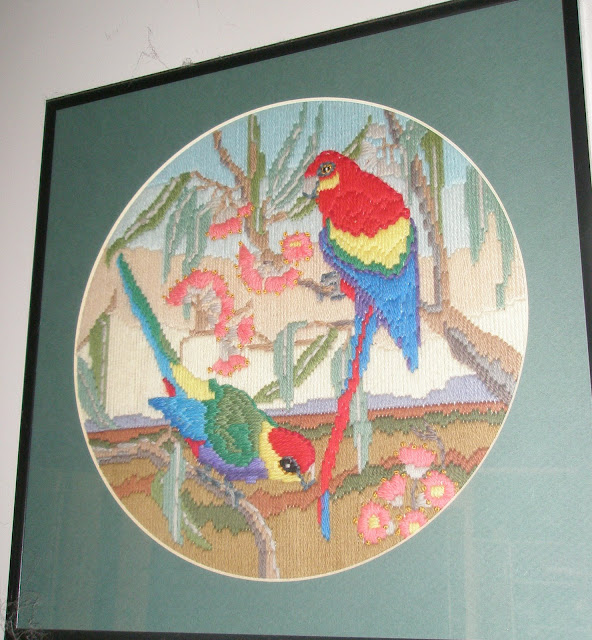 Calico Cats. I have a half dozen or so patterns from this lady, I love them. I have only sewn these two up though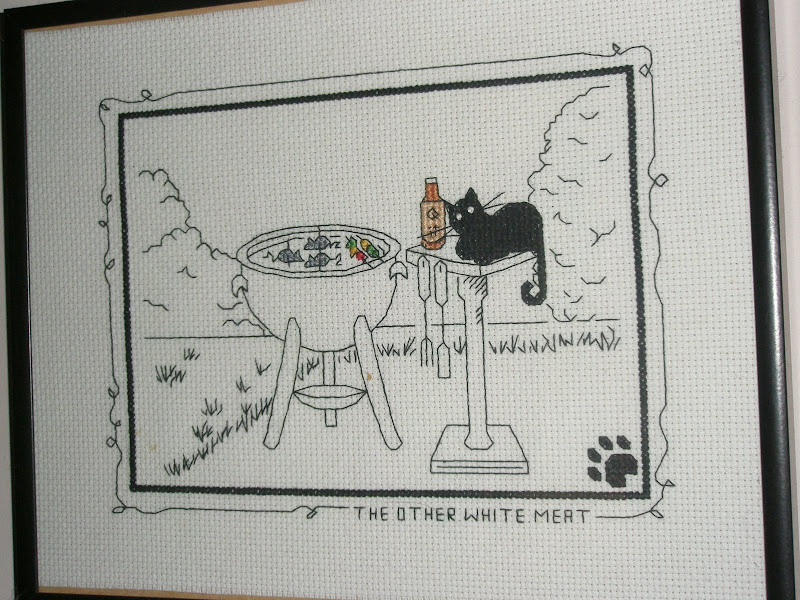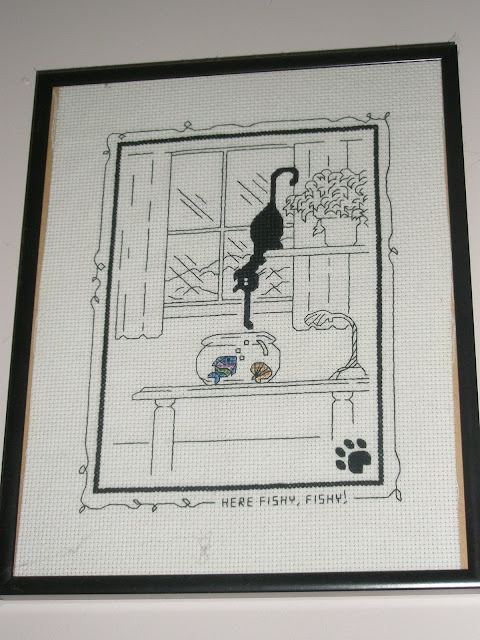 For a while I was regularly getting the
Jill Oxten's Cross Stitch and Beading Mag
(I stopped in the end cos there was too much beading in it) In it, she regularly had patterns I have dubbed "long things". I love them, cos I think they look really quite classy. I plan in sewing up the sea side and a pond/mountain like one, then it's like the desert (ie this one) to the sea. I'm not holding my breath either, given this one took ~2 years and I have started the 'princess project', see below.....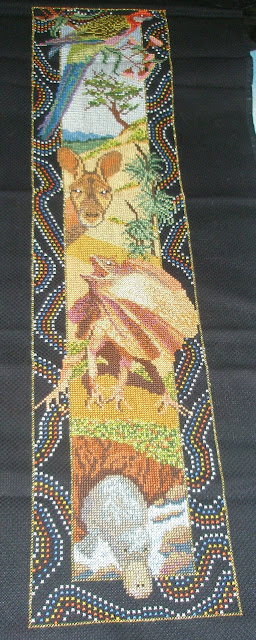 This one was a present from a lovely lady I work with. Isn't he cute!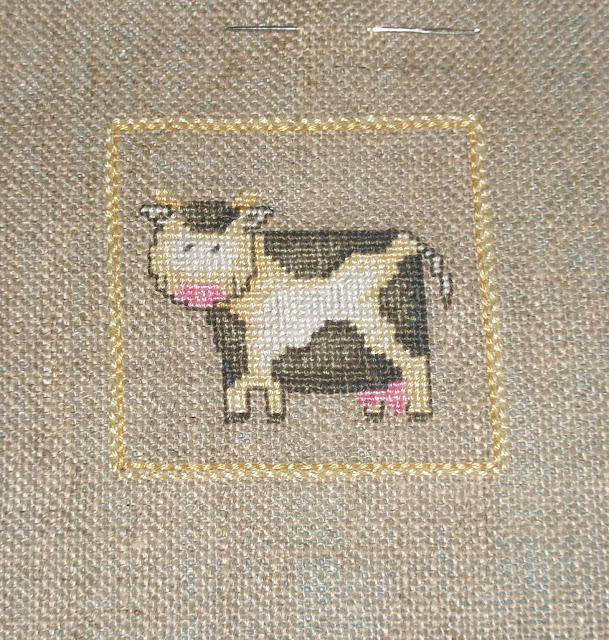 Mum got this for me in France, eventually it will become the pin cushion is is meant to be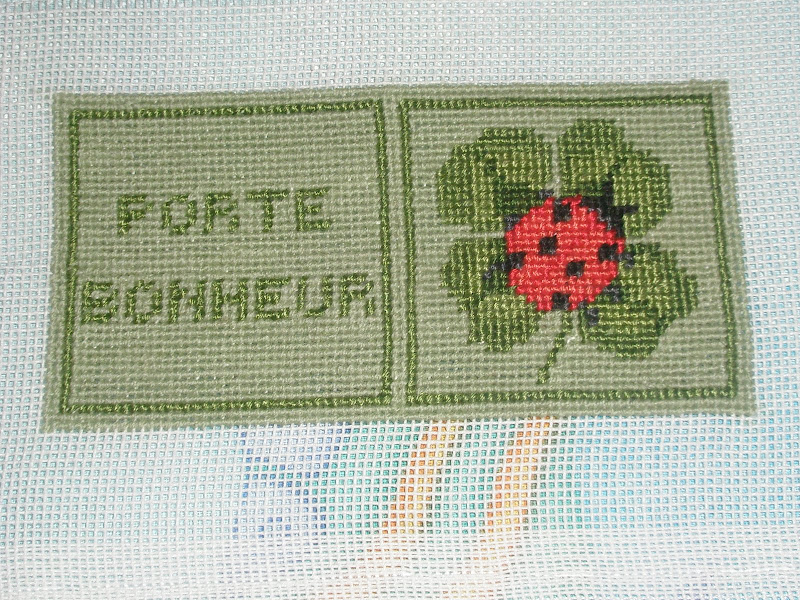 These patterns come from a fantastic
NZ Lady
. My plan for these most lovely postcard sized thing-ies is to have 3 portrait and 3 landscape and mount them together (two frames, one in portrait one in landscape) It looks ace in my head, just take my word for it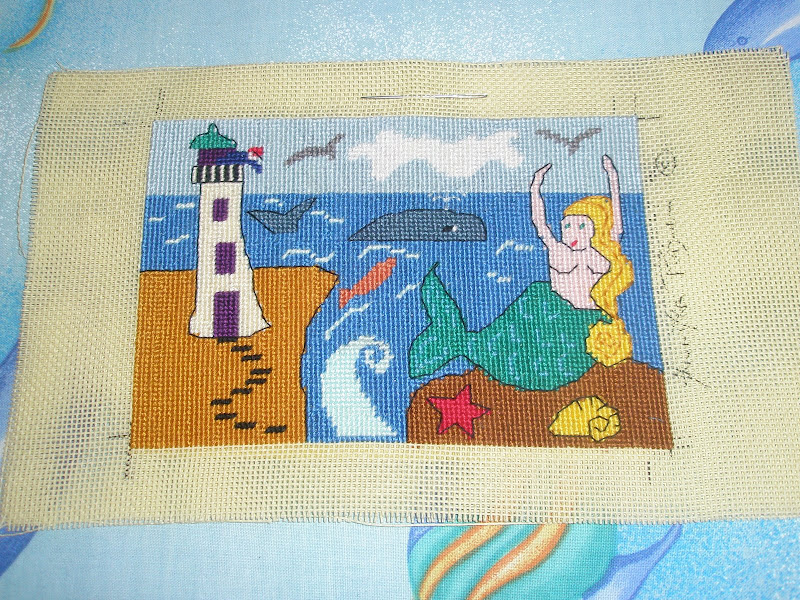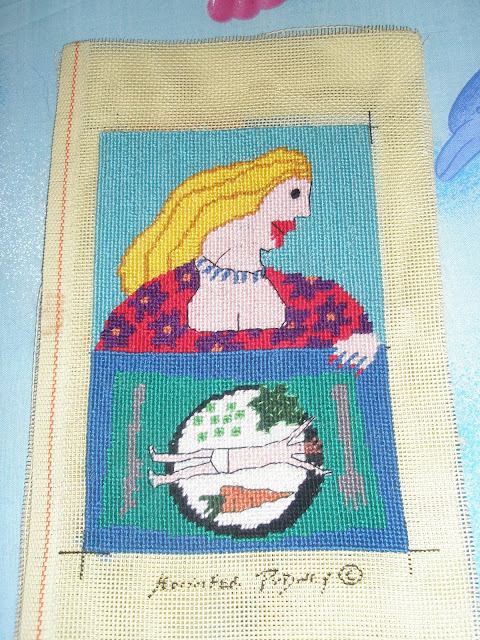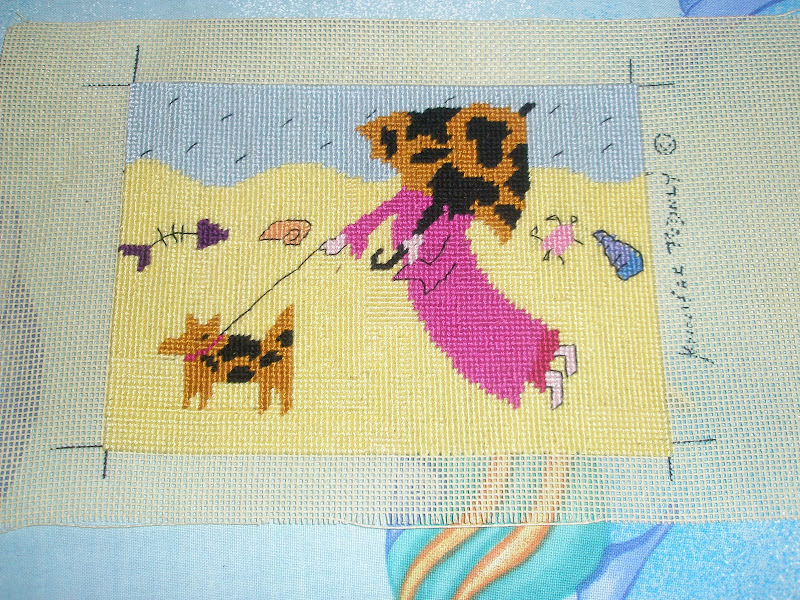 Of the 5 or 6 cross stitch I bought in the UK (most of which had Scotties on them) this is the only one I have finished ;) I wonder why???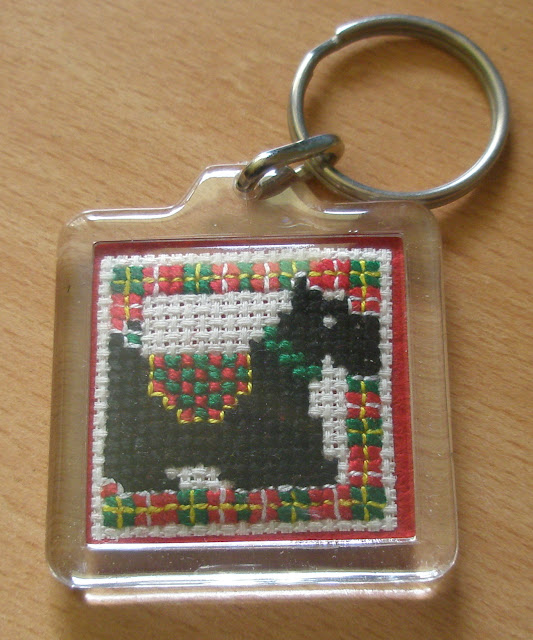 I made this a few years ago for my sister. I like it.... She better too, or if not, she better not tell me..... It was fun to make, especially the custom pages in the little book.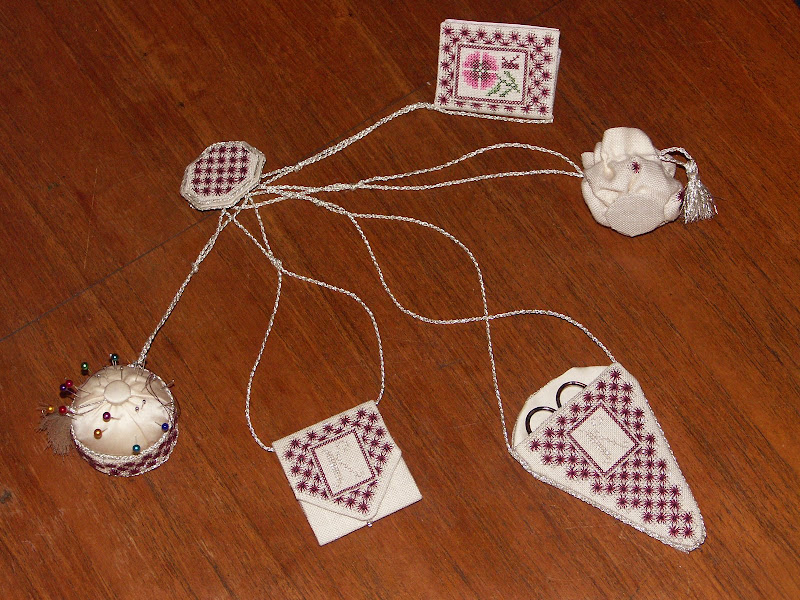 This is my current project. She is one of 4 'princess' I plan on making. This one is Summer. You can't tell yet, but she is covered in Gold thread (an absolute pain in the bot bot to sew with) and she will have tiny little beads all over her. She is sooooo lovely, you just wait till she has a face!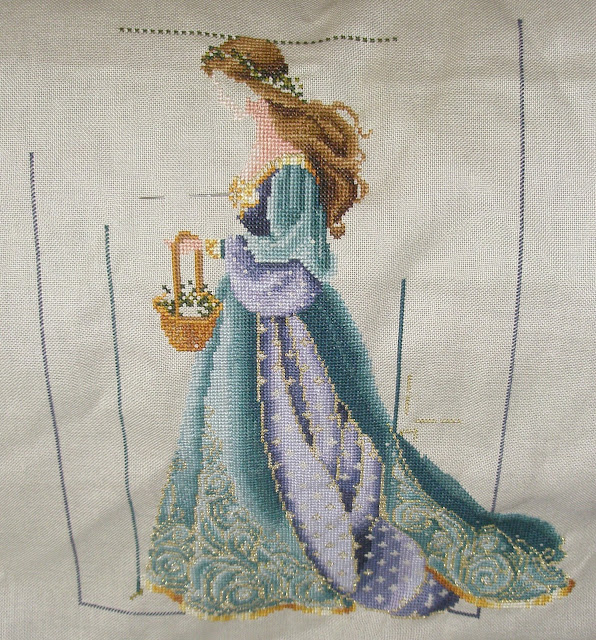 (this photo is a bit crap, she want very flat when I took it.........)